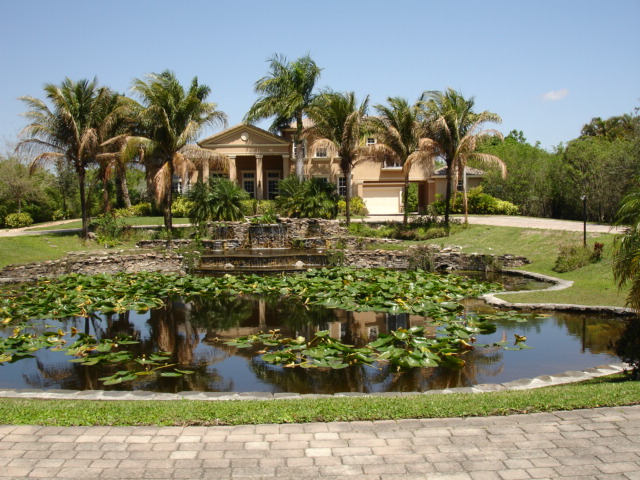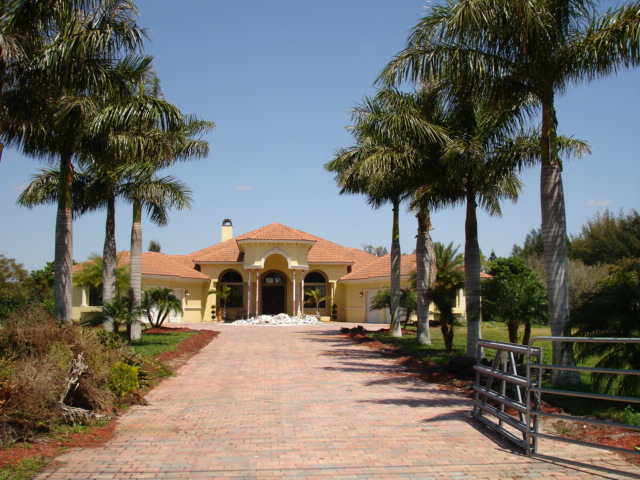 Many multi-million dollar homes and estates reside in Southwest Ranches. Here pictured are two of my latest luxury residential sales.The city of Southwest Ranches is west of Flamingo Road between Sheridan Street to the South and Griffin Road to the North. Southwest Ranches has what many people want and that is land. Incorporated in 2000, this is a city in Broward County where you can buy a property with one acre or five acres of land and enjoy a taste of peaceful relaxation, yet you are minutes from city life. Southwest Ranches is divided by I-75, to the eastern side is known as Sunshine Ranches and west of I-75 the term Southwest Ranches applies. The residents love this rural/urban lifestyle. You will discover grazing animals, plant nurseries, farms, exquisite scenery and wild life from peacocks to chickens to horses. Your water is usually well water with salt purification systems in place of municipal water.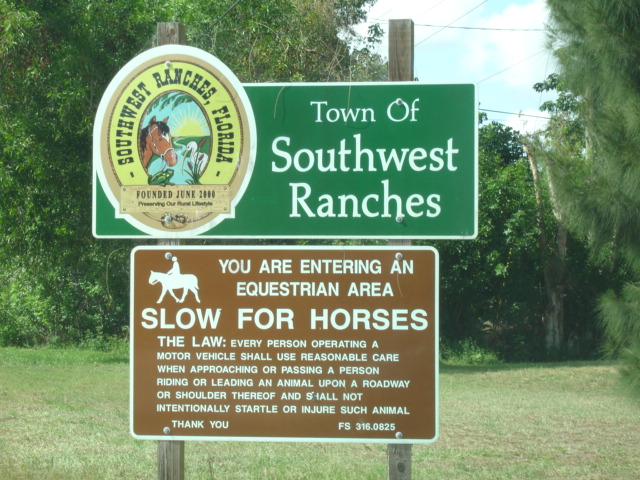 There are stop signs instead of street lights, two lane roads with canals on one side of the roadway in Sunshine Ranches and two lane roadways in Southwest Ranches with no sidewalks. This is a a rural piece of the pie next to the city life so understandable so, it is peaceful and relaxing. Southwest Ranches is about 13 square miles and has a population of over 7,300 residents. I-75 runs in between the city of Southwest Ranches. The eastern portion from I-75 to Flamingo Road is named Sunshine Ranches. This is a piece of the country and yet you are in the city as you are approximately 20 minutes away from Fort Lauderdale airport. Southwest Ranches was incorporated as a city in 2000 and since that time the city has acquired nearly 150 acres of land to be used for parks and open spaces.
Southwest Ranches, Florida "Landmark Ranch Estates"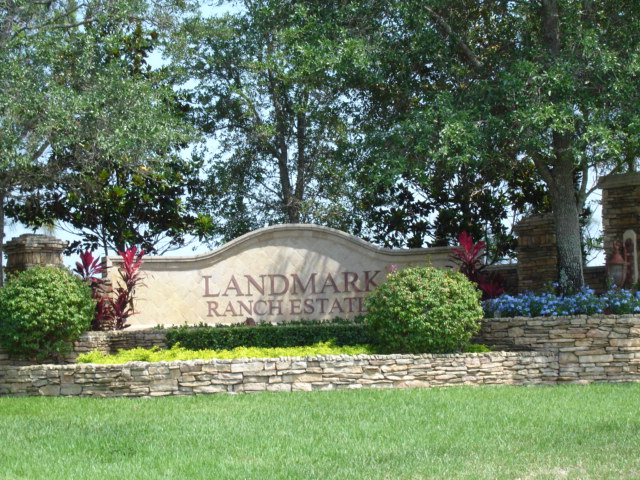 Landmark Ranch Estates- Spectacular luxury mediterranean million dollar estate homes awaits you inside this palatial Southwest Ranches 138 acre country neighborhood with 15 acres of nature preserves. With a feel for elegant country living inside this impressive private gated community along the rural pathway of SW 172 Avenue, you will await a treasure of 44 fabulous elite residential properties from 6 bedrooms and 6.5 bathrooms of living spaces with over 5,000 living square feet to well over 14,000 living square feet. These grand residential properties are exceptionally striking with georgous details throughout. These elite homes are situated on 2 to 5 acre estate lots in Southwest Ranches and are only 5 minutes from I-75 and Griffin Road. Who better to build you a wonderful masterpiece than Landmark Custom Homes developer, Rick Bell. Rick Bell is president of Landmark Custom Homes. To view Landmark Ranch Estates
Southwest Ranches Estates - Enjoy the special custom premier estates this city has to offer including Sunshine Ranches and Southwest Ranches. To view Southwest Ranches Estates