Miramar, Florida "Riviera Isles"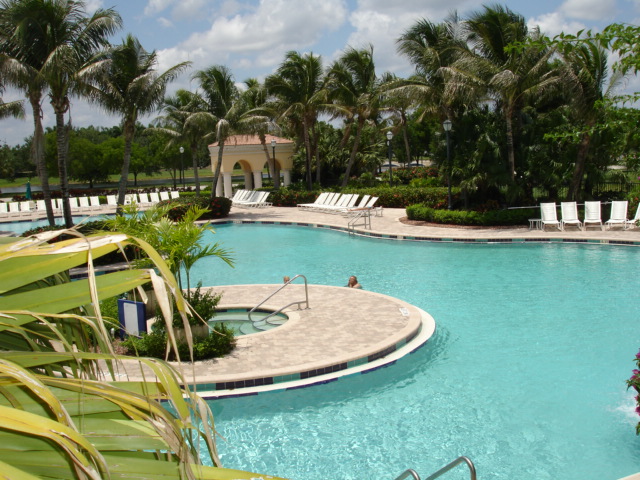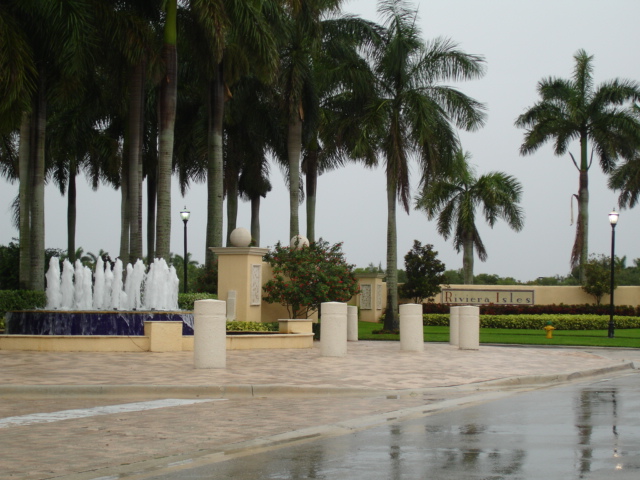 Riviera Isles is a georgous architectually striking well designed planned community by Minto with residential properties that are overwellingly elegant and vibrant. The community of Riviera Isles began their home building starting in the year 2000. Riviera Isles is filled with villages such as Amalfi, Capri, Portofino, Ravello, San Souci, San Marco, Sorrento and Venezia. The grand entranceway to Riviera Isles is ideally located on 172 Avenue from Miramar Parkway. The grand entrance is filled with a stunning multi-tiered fountain, covered gate house and 24-hour guard to greet you. Once inside you are welcomed with a georgous causeway entrance overlooking the lake. To view Riviera Isles listings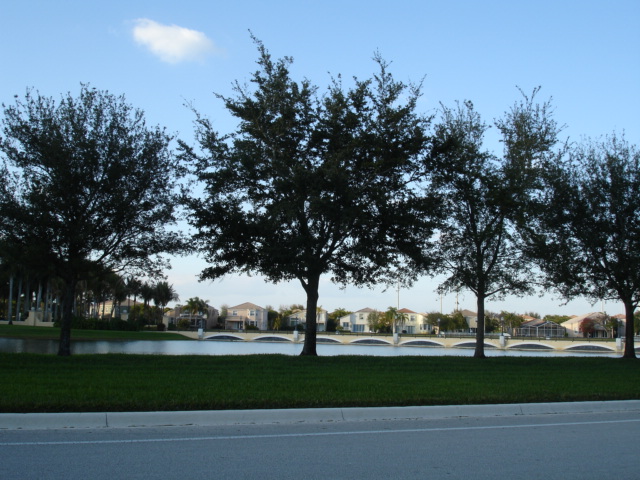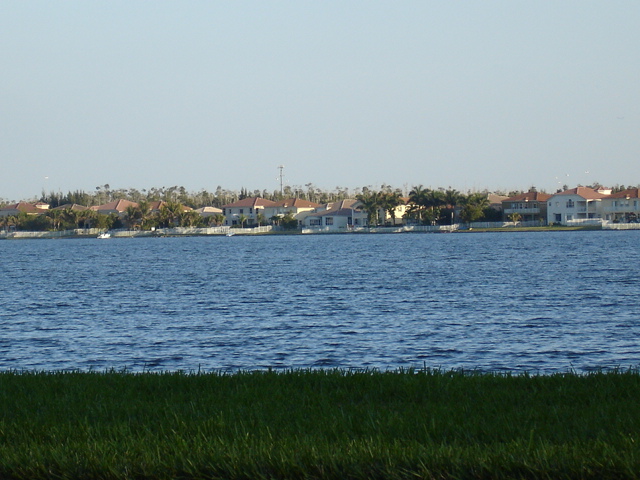 Right around the corner from the causeway with sparkling lake and wonderous landscaping is the feast of resistance, the club. The subdivision is surrounded by 225 acres of Lake Riviera. Everyone loves Lake Riviera which provides many homeowners with a backyard lake view. Riviera Isles is developed by Minto and architect Mitch Kunik who managed a splendid performance of this community. The clubhouse with full time staff and enticing amenities exemplifies a star studded elaborate resort. Breathtaking views of the lagoon style pool with its glistening waterfall, complete with a island spa and adjoining kiddie pool lets you imagine you are on a tropical vacation, athough knowing you actually live there . The clubhouse features community rooms for social gatherings, a beautiful equipped health club with treadmills looking through the wall to wall glass view of the glistening lake, tennis, basketball, tot lot, a spacious sundeck and pier jutting our to Lake Riviera.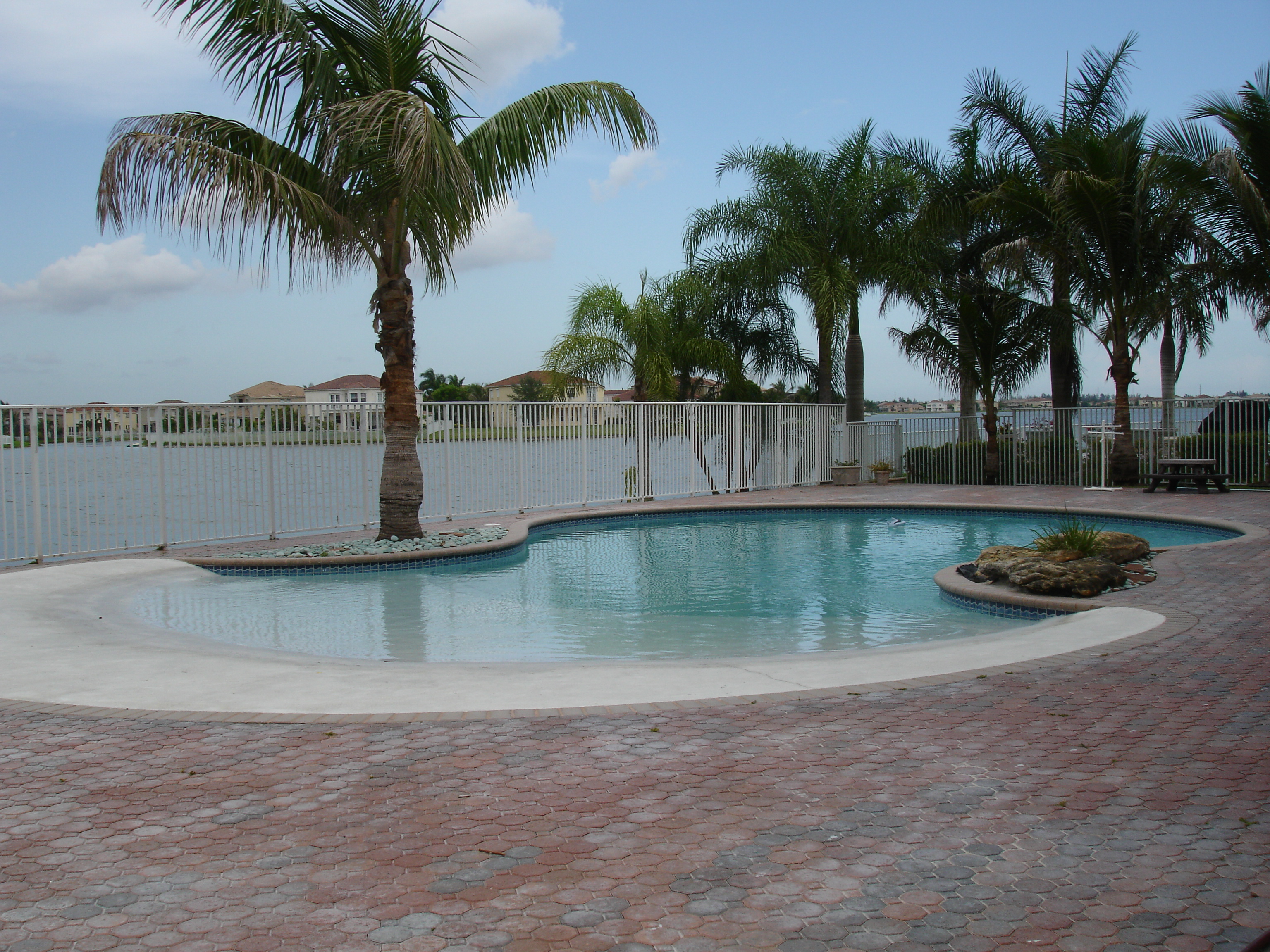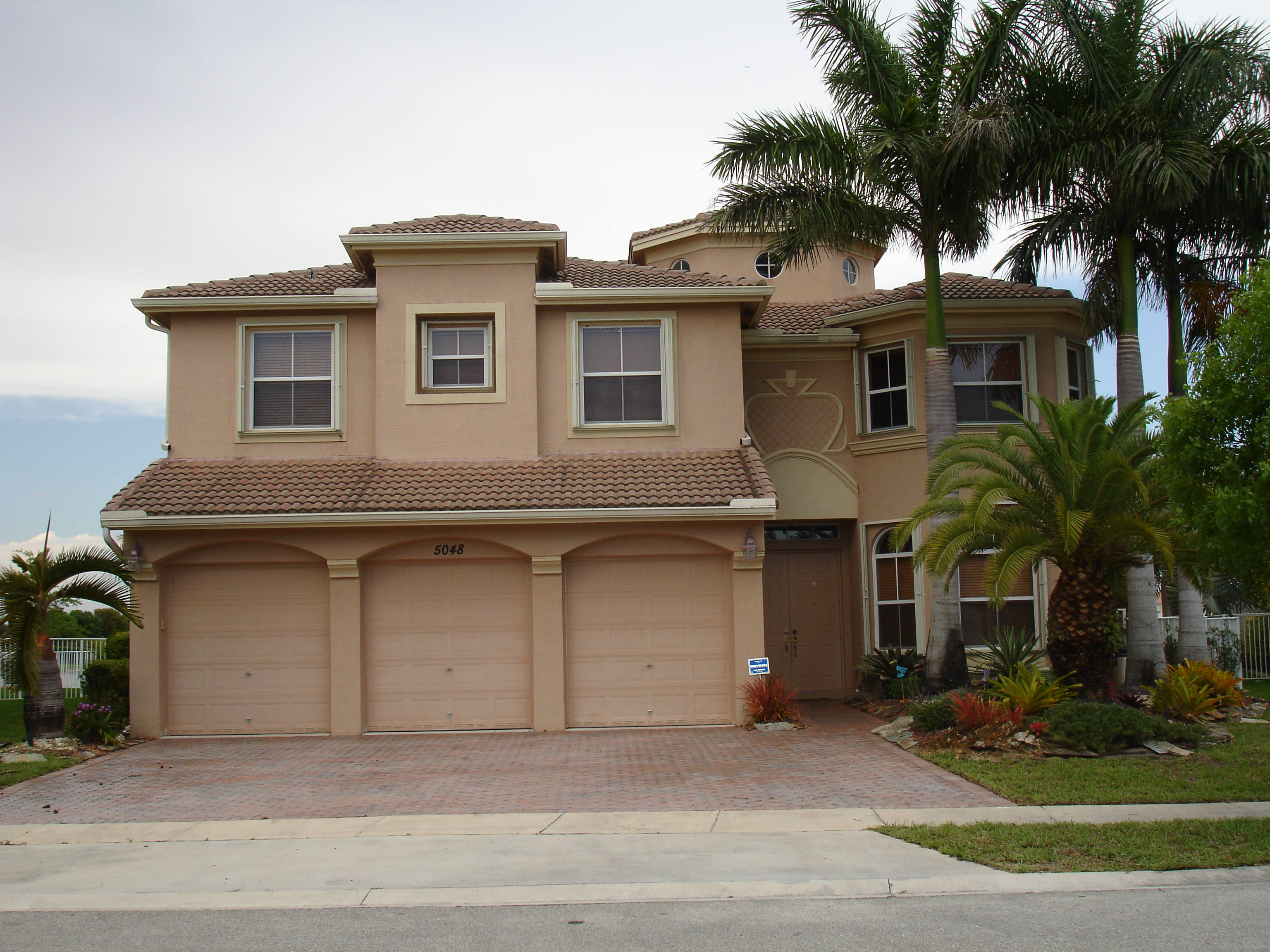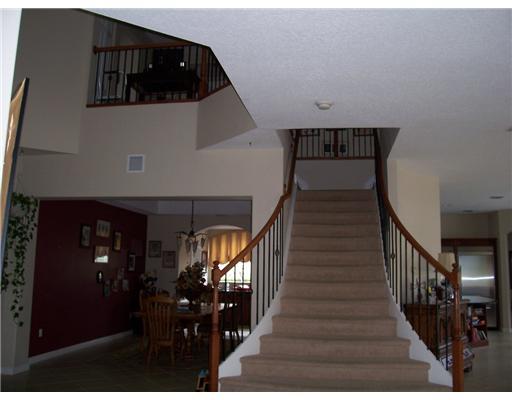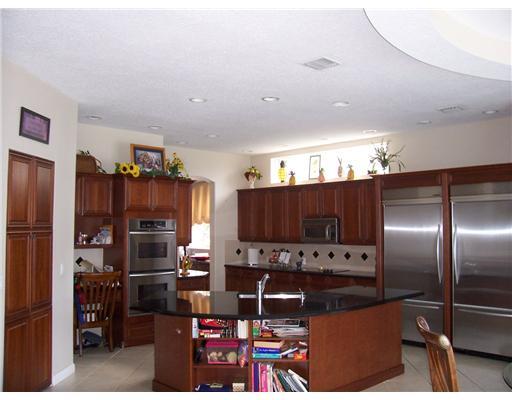 The homes inside Riviera Isles are architecturally striking and built with amazing features such as dramatic ceiling heights, multiple window designs, rotundas, media rooms, family rooms, gourmet kitchens with butler pantries, libraries off the master bedrooms, dramatic spiral staircases, huge walk-in closets, concrete on the second floor of two story homes. Outside the home you will discover winding roads with tropical landscaping, and side walks on both sides of the street.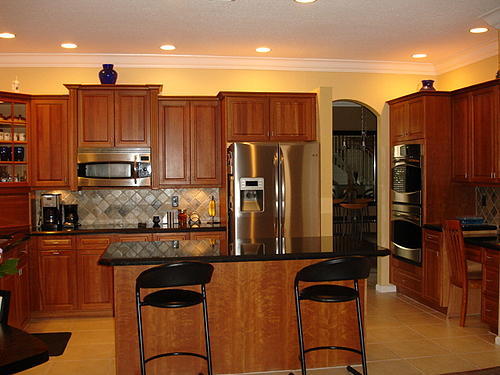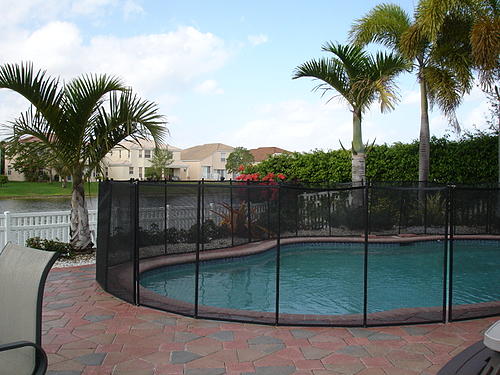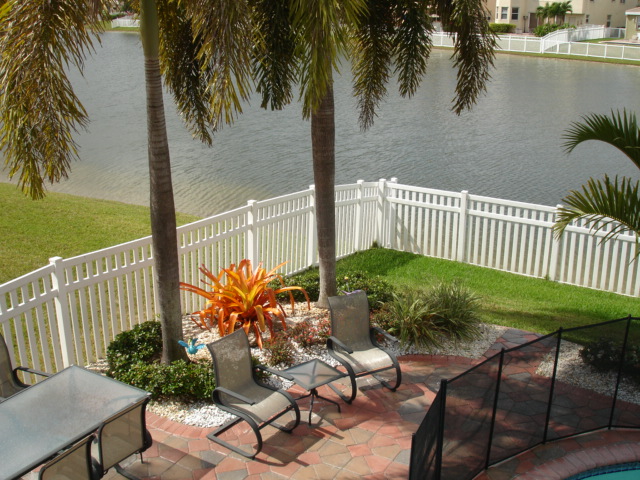 To view Riviera Isles listings
Miramar, Florida "Sunset Falls"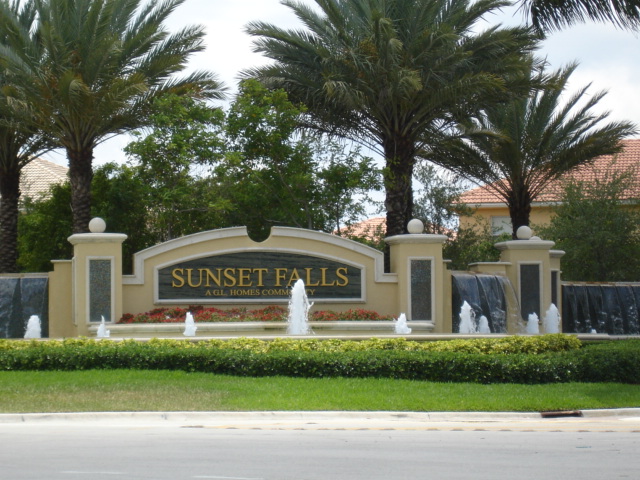 Sunset Falls developed by GL Homes in 2006. Sunset Falls features 491 single family homes spanning 498 acres with an L-shaped amazing 375 acre lake with mile-wide views from many homesites. This is an exclusive 24 hour guard gated community. Sunset Falls maintains a 4918 square foot clubhouse with a social room, an exercise room featuring a fitness center with cardio and weight equipment, two lighted tennis courts with shade pavilion between the two courts, basketball court, resort style swimming pool with shade pavilions, whirlpool spa, kiddie pool, and a childrens tot lot. There are trails for walking, jogging and biking. Sunset Falls is located west of I-75 and Miramar Parkway, south onto NW 172 Avenue.The homes inside Sunset Falls features the second floor built from concrete. To view Sunset Falls homes
Miramar, Florida "Sunset Lakes"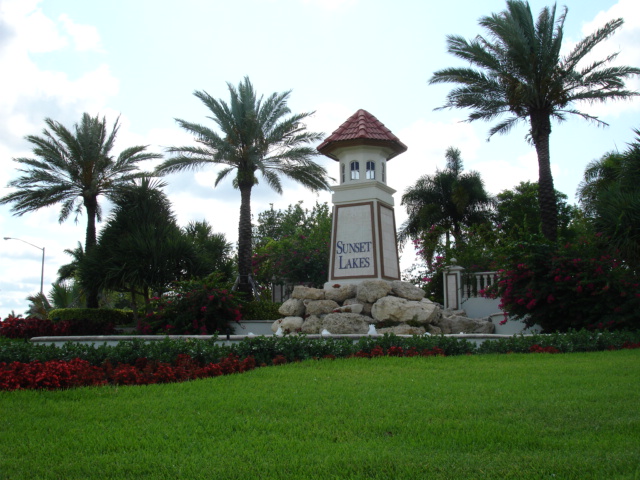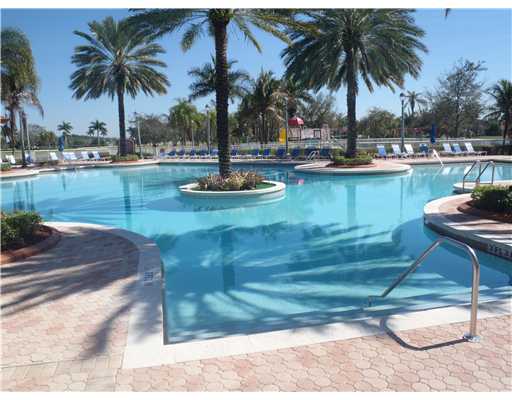 Sunset Lakes is an elegant Miramar community where you feel like you are at a luxury resort with world class amenities. You will always have a great to do list of activities as Sunset Lakes offers a large array of calendar of events for its residents. Sunset Lakes has an amazing clubhouse and community center on the corner of Miramar Parkway and SW 184 Avenue for all of their residents from tots, teens, singles and couples.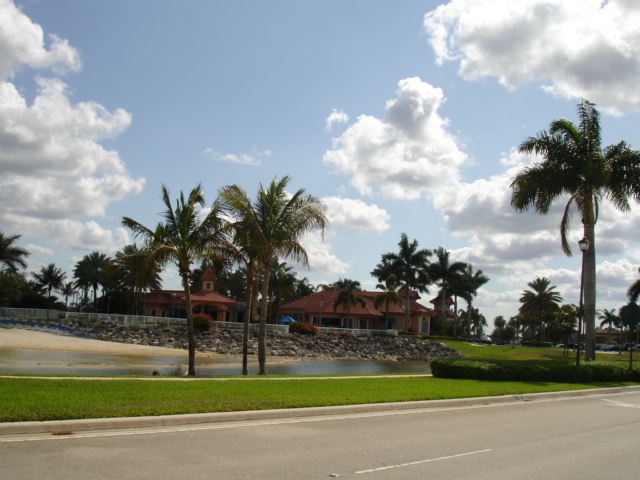 Be ready for a terric swim as there is a magnificent crystal clear tropical resort style pool for laps or for splashing about, as well as a whirlpool. Next to the pool is a covered veranda. Sunset Lakes has a health club and tennis club. The tennis club at Sunset Lakes offers 8 lighted tennis courts with 6 clay courts, a professional coaching team offering tennis lessons. The health club has a fitness center with an aerobics room, dynamic gym with certified personal trainers, weight training, fitness programs and men and women's locker rooms.
You will discover a vast amount of sporting activities as Sunset Lakes has basketball, volleyball, soccer, roller hockey and baseball at Sunset Lakes facilities. Raving reviews come from the stunning lakeside beach where you can lounge in your beach chair catching the rays from Florida's sun, a picnic pavilion, playground and lakeside dock. There is a Kid's Club for children aged from 6 months to 4 years old and a Rainbow Program for children aged 5 years old to 14 years old.
Sunset Lakes is true to its name featuring 500 of it's 1,900 acres to blue shimmering lakes with wide-water viewsand lush tropical landscaping. Sunset Lakes features a community that is 1/3 water. Two thirds of Sunset Lakes homes have back yard lake views. There is Sunset Lakes Light house Island, a 1125 foot structure where boaters can sail, windsurf, canoe or kayak around. To view Sunset Lakes listings
This community positioned in southwest Broward county is filled with villages such as Grand Bay, Grand Isle, Las Brisas, Mirasol, Monaco,The Isles at Sunset Lakes,and Vizcaya at Sunset Lakes.
Grand Bay by Lennar Homes features Sunset Lakes townhomes with2bedrooms to 4 bedrooms.
Grand Isle was built by the developer Lennar with 129 homes surrounded by lakes and cul-de-sacs. Grand Isles is a gated community off of Miramar Parkway and SW 192 Terrace. Viscaya is alongside Grand Isle and directly off of Miramar Parkway and 188 Terrace.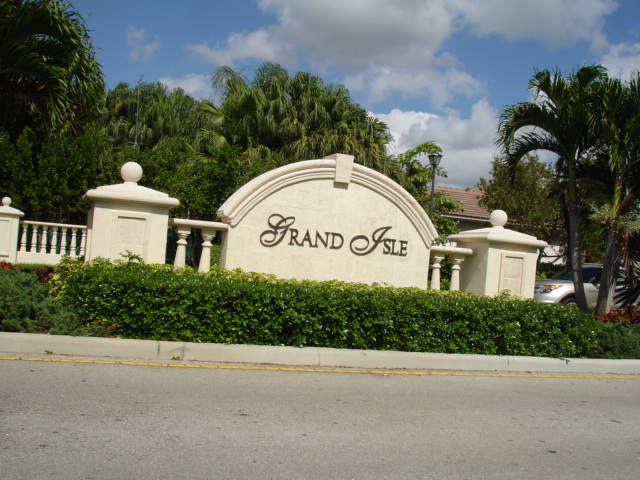 Viscaya at Sunset Lakes, a private gated community surrounded by lake views has been developed by Regency Homes, a custom designed home builder. Viscaya at Sunset Lakes is a private gated community with 122 single family homes from 4 bedrooms to 6 bedrooms. Viscaya is located on Miramar Parkway and SW 188 Terrace. Once inside this development you will be driving toward the right to these island homes.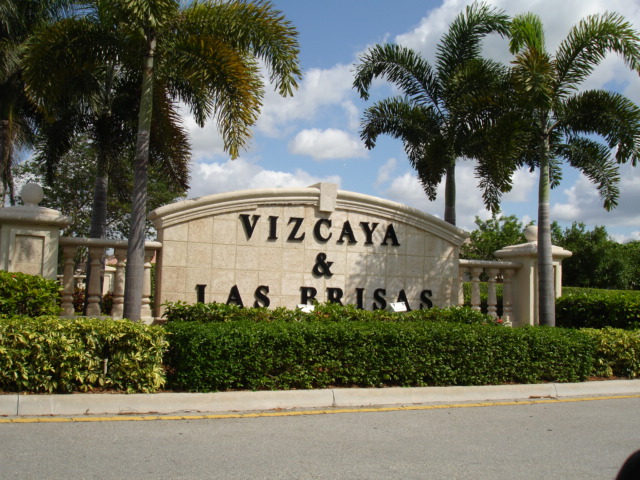 Las Brisas at Sunset Lakeshas been developed by Landmark. Las Brisas is located off of Miramar Parkway and SW 188 Terrace inside a gated community. The community features 4 bedroom to 7 bedroom single family homes. Las Brisas absorbed with wondrous lake views.
The Isles at Sunset Lakes is discovered by driving to Miramar Parkway and turning south at 184 Avenue. Once inside the 24 hour guarded gated entranceway, you will discover The Isles at Sunset Lakes developed by G.L. Homes having four villages, being Regal Sound off of Sunrise Avenue carrying 59 residential properties, many with lake and preserve views. Regal Cove has 140 residential properties with wonderous lake and garden views, Majestic Falls with 54 properties and Majestic Pointe with 72 homes. These luxury estate homes have 5 to 6 bedrooms.
Mirasol by Ambry homes features 4 bedroom to 7 bedroom single-family homes has 84 Mediterranean style residences
Monaco by Westbrooke homes has 3 bedroom to 4 bedroom homes.