Hibiscus Island-Palm Island-Star Island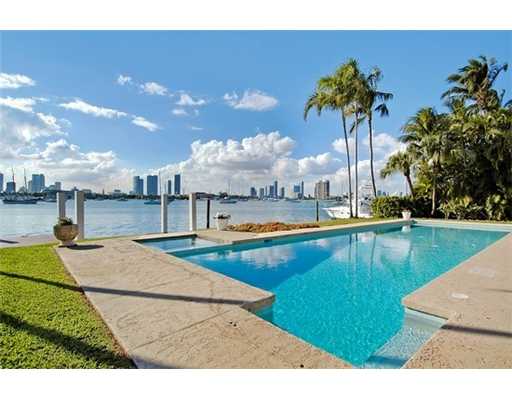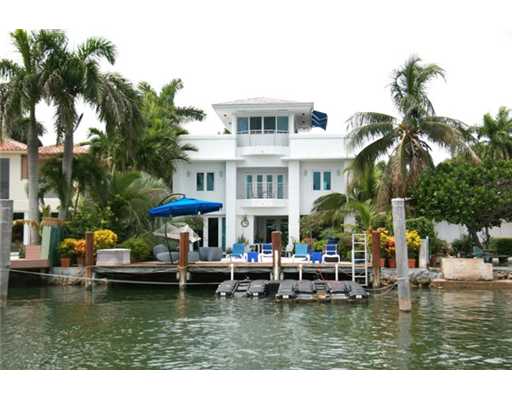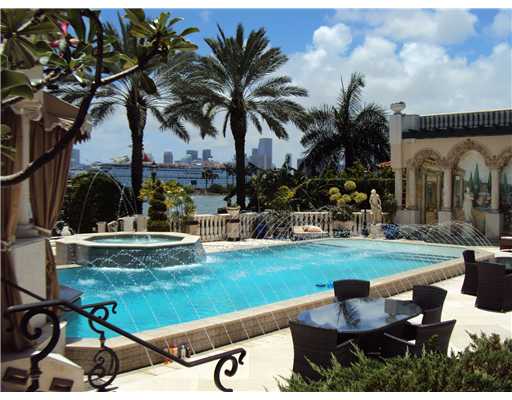 Palm Island is an ultimate prestigious guard gated neighborhood in the city of Miami Beach, Florida with multi-million dollar homes. Spectacular luxury waterfront homes bordering Biscayne Bay with pristine yachts is your discovery as the standard feature in this community. One proceeds onto Palm Island by bridge from Mac Arthur Causeway passing around the sparkling water fountain and circular drive passage filled with canary date nut palms and guard gated entryway, you pass by a covered children's playground full of swing sets, slides and see-saws. The atmosphere of luxury is a sense of history, as many of the incredible estates from the early 1930's were restored to their full glory in the last 10 years. Full advantage is taken of the exceptional bay views from these hidden gems. Palm Island Real Estate is for those in the multi-million dollar category looking for privacy, relaxation, splendor, boating and great night life with Miami Beach, South Beach and Downtown Miami around the corner.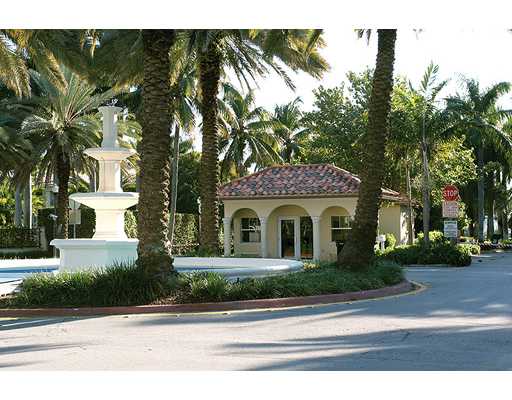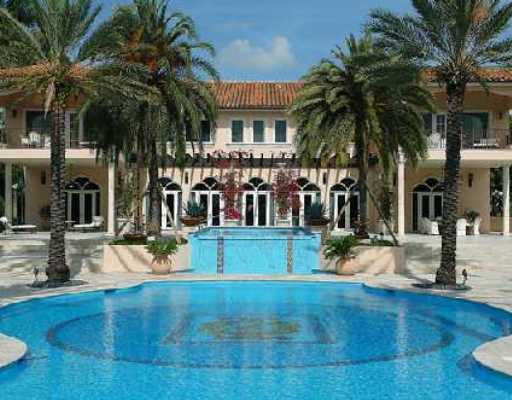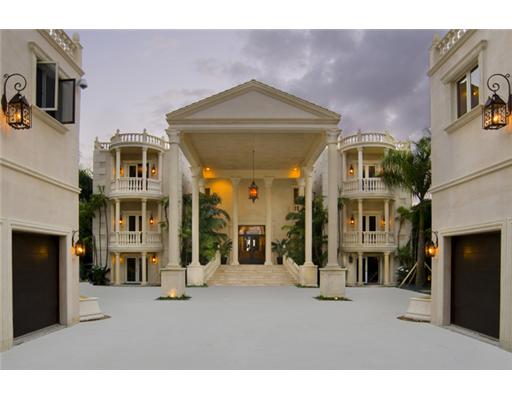 Hibiscus Island is an exclusive world-renown guard gated neighborhood built on an man-made island located in Biscayne Bay, in the city of Miami Beach, Florida, United States. Hibiscus Island Real Estate lies just north of Palm Island Real Estate. This is an exclusive neighborhood where these palatial estates and waterfront mansions have become home to many celebrities and high net-worth individuals. The island is accessible via the MacArthur Causeway through the Palm Island entranceway. The enchanting view of the city amongst the path of Biscayne Bay is breathtaking!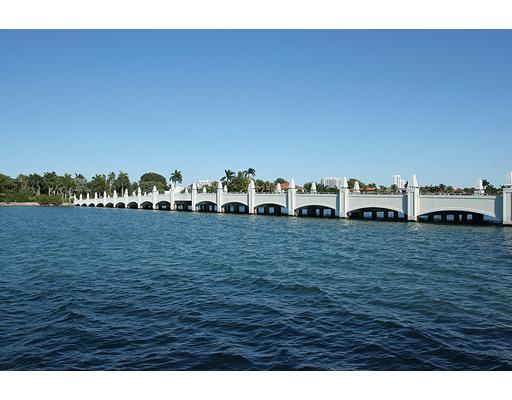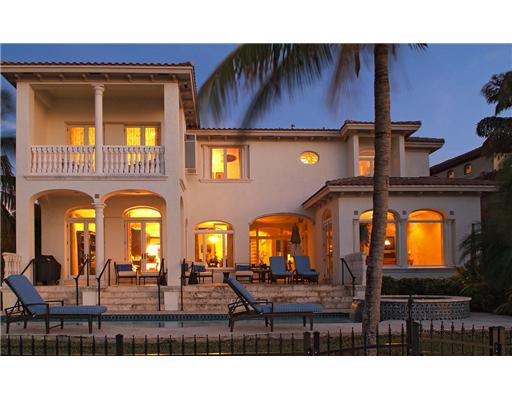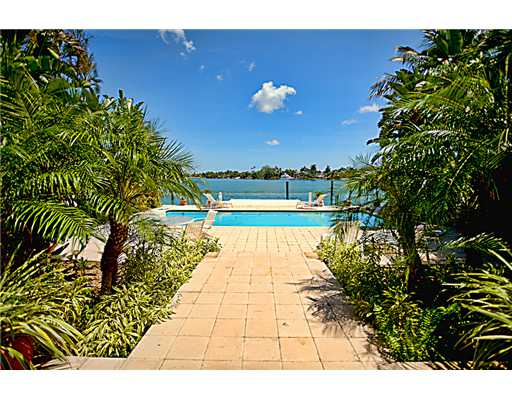 Star Island- When only the extraordinary will do....This one of a kind grandeur oval shaped man man island, priced in the millions, holding 35 truly prominant elite residential properties for the affluent lifestyle is situated off of Mac Arthur Causeway. Star Island Real Estate within Miami Beach, Florida is a guard gated island and has become home to the rich and famous, having the most high-profile music, sports and entertainment figures living here. Star Island is one of the most prized real estate areas in South Florida positioned along Biscayne Bay with an acre or larger lot. Star Island is not only coveted for its supreme, unspoiled waterfront location and limited amount of residents, but also for its extreme privacy. Star Island has the best of both worlds being east of Downtown Miami, Brickell and Coconut Grove and west of South Beach.
Star Island, Miami Florida is one of the most prized real estate islands in South Florida. Current celebrity residents living on this floating jewel include New York Yankees star Alex Rodriguez, singer Gloria Estefan and her husband Emilio Estafan, television star Rosie O' Donnell, super model Naomi Campbell and her billionaire boyfriend, Vladislav Doronin, rapper and singer Sean "P Diddy" Combs, singer Julio Inglesias, singer Lenny Kravitz, actors Will and Jada Smith, billionaire Phillip Frost and his wife. Mr. Frost was the chairman of a large drug company, Ivax.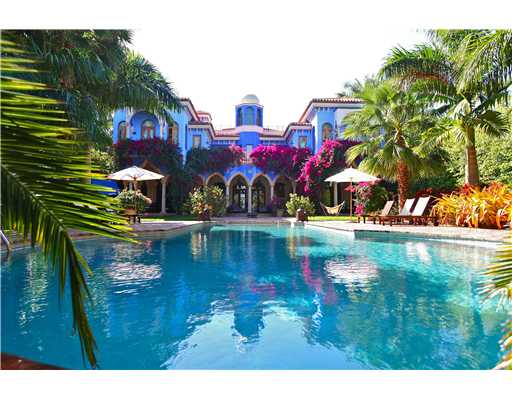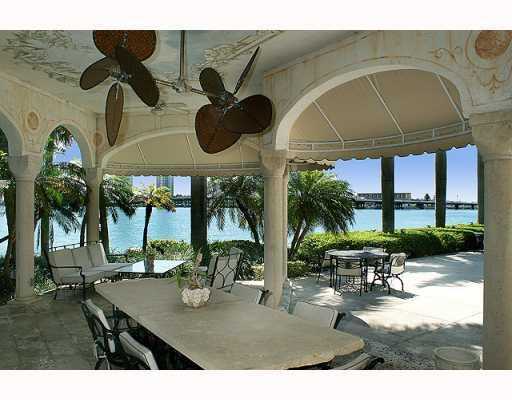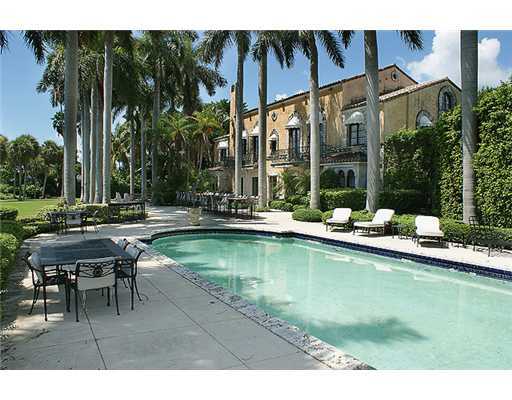 Miami Beach Island Luxury Homes Gallery
Hibiscus Island
Palm Island
Star Island
Fisher Island Miami Beach, Florida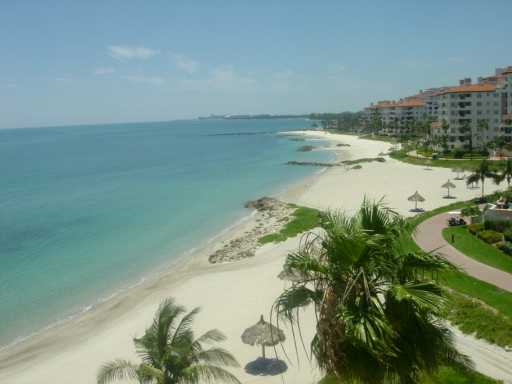 Welcome to Fisher Island, Florida! As we look to the horizon, Fisher Island's intoxicating sunrises shining over the Atlantic and fiery sunsets over the mainland sky, you will see the most enviable island lifestyle is more welcoming than ever! ! Flying high in your sea plane and cruising in style in your mega yacht are some of ways jetsetters will get to and from this world- class private island paradise. Nothing quite speaks of exclusivity and the finest things in life, like purchasing prime world-class luxurious Fisher Island Real Estate. This famous private Miami Beach, Florida Island, cloistered away from the rest of the world leaves you owing a personal piece of paradise. Fisher Island is situated minutes from Miami and Miami Beach. By land, arrive from Mac Arthur Causeway, passing through the required security clearance, enter the ferry terminal and embark on the 7 minute car and passenger ferry ride over to Fisher Island. The ferry leaves approximately every 15 minutes 24 hours a day.
Fisher Island, Miami Beach Real Estate is one of the world's most prestigious renowned first class residential island properties. Sophisticated buyers have come worldwide to purchase this amazing lifestyle featuring resort style premier residential properties and condominiums at this privileged retreat. Sunseekers from around the world love taking advantage of the sugary-sand beaches in this pristine upscale setting! There is plenty of room for sunning, jogging, shelling or catching a catnap to the sound of waves on the shore. Take advantage of the property's exclusive hideaway location, expansive floor plans, unobstructed ocean and Intracoastal vistas, and the unparalleled lifestyle that the locale offers.
Fisher Island is a 216 acre oasis developed by Carl C. Fisher and owned in the 1920's by the Vanderbilt family. Fisher Island amenties include:
Pristine and tranquil white sandy beach of imported Bahamian sand
A par 35 championship 9 hole golf course with a 10,000 square foot golf club house
18 lighted tennis courts- 14 clay courts, 2 hard courts and 2 grass courts
2 deep water marinas accommodating 131 vessels up to 200 feet in length
25,000 square foot world class fitness center with spa
Fisher Island Hotel and Resort
24 hour security
Restaurants with fine dining serving French, Italian, Japanese and American cusine
Fisher Island Day School from pre-k to 5th grade
A gourmet market, fire department, private bank and post office
A golf cart for every home
Accessible by private ferry, seaplane, helicopter or yacht
Fisher Island Luxury Condos Gallery
Fisher Island
Oceanside
Seaside Villas
Fisher Island Luxury Homes Gallery
Lindsfarne
Venetian Islands-Miami BeachFLRealEstate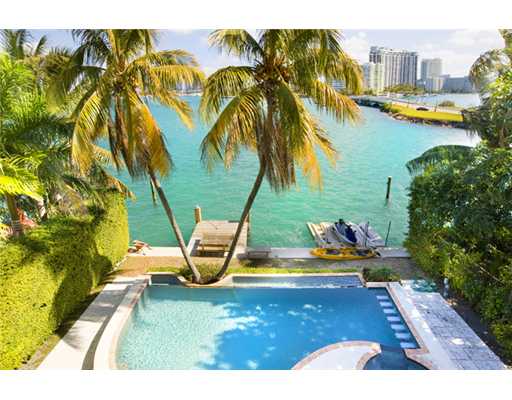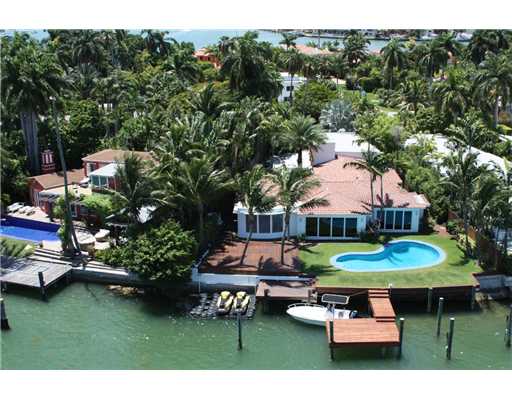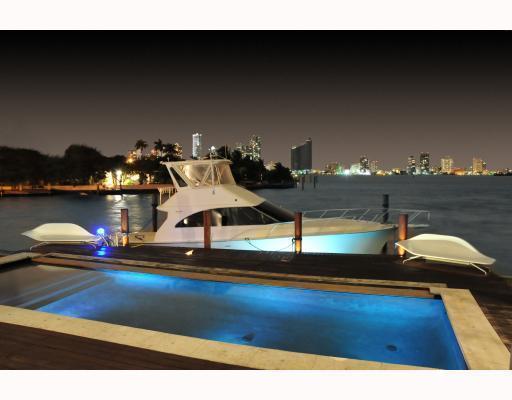 The Venetian Islands - A rare Miami Beach Real Estate find for those who prefer the lap of luxury living in exceptional homes! Delight in knowing a breathtaking chain of amazing man made islands surrounding the scenery of sunny blue skies, windy breezes and warm tropical weather mixed with the soothing and sparkling tranquil waters of Biscayne Bay awaits you! Discover the world's finest properties centered in Miami Beach, Florida! Don't miss out on this magical destination! The Venetian Islands have an enhancing vantage with World-Class Luxury Residential Properties incorporating endless bay views and wonderful backyard boat dockage for your mega yacht!
The Venetian Islands Real Estate is reserved for a fortunate few! This is an amazing discovery of magnificent mansions encompassing the alluring direct frontage of Biscayne Bay, leading out to the Atlantic Ocean waters featuring six stunning islands. The cities of Miami, Florida and Miami Beach, Florida are your next door neighbors filled with the beach shores, restaurants, entertainment, shopping and activities. Residents of these spectacular residences have the best of all worlds being so close to downtown Miami, Miami's fabulous business district and the best night life and the sandy beaches along Miami Beach! Residents have incredible views of downtown Miami and Brickell's skyscrapers, the art deco lights of MacArthur causeway, and the waters of Biscayne Bay.
The Venetian Islands are, from west to east: Biscayne Island, San Marco Island, San Marino Island, Di Lido Island, Rivo Alto Island, and Belle Isle.The Venetian Islands are connected by bridges from the Miami, Florida mainland to Miami Beach and by driving along the Venetian Causeway and paying the $1.50 toll. The Venetian Causeway has an operational drawbridge for yachts and sailboats to pass and boasts a dedicated lane for cyclists, walkers and runners.
Key Biscayne - Miami, Florida
The beautiful unique barrier island of Key Biscayne is situated off the coast of Miami-Dade County, Florida, close to downtown Miami, Brickell and Coconut Grove. Ride a jet ski, ride a bike, go out boating or windsurfing or simply relax with a good book on the white sand beaches under the shade of a chickee hut on an island paradise where the sun shines all year long...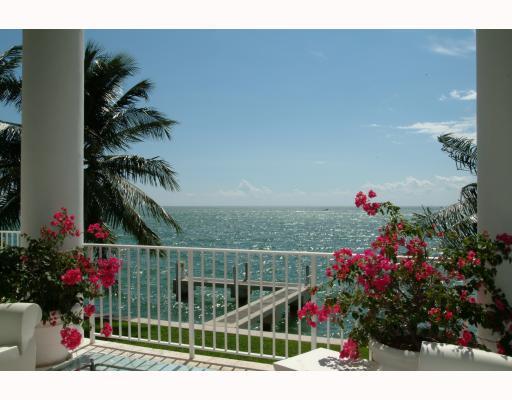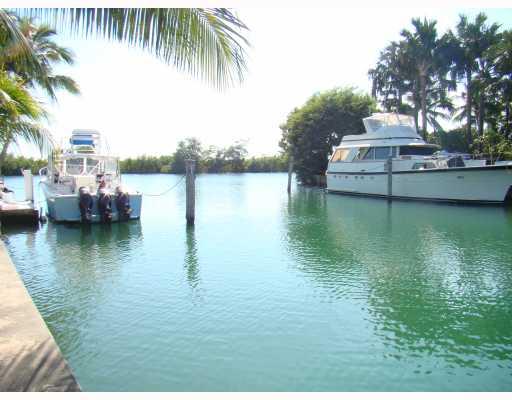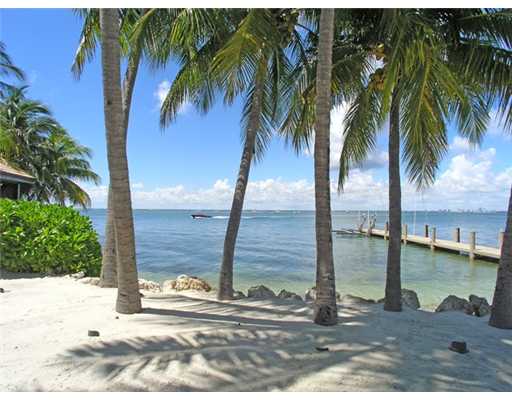 Key Biscayne is connected with the mainland through the beautiful Rickenbacker Causeway, an amazing bridge named for Eddie Rickenbacker, World War I flying ace, founder and president of the past Miami-based Eastern Air Lines. Key Biscayne is surrounded by the tranquil waters of Biscayne Bay. Key Biscayne is quite lovely to visit and explore. A phenomenal beach and tennis paradise can be found on this illustrious island.
Key Biscayne holds Crandon Park which has more than 800 acres in size, with two miles of beach on the Atlantic Ocean side, a marina, tennis center, a family amusement center, picnic shelters, a golf course and nature center. Crandon Boulevard extends from the end of the Rickenbacker Causeway through the length of the park, providing access to the Village of Key Biscayne and Bill Baggs Cape Florida State Park.
Virginia Key is the first location off of the Rickenbacker Causeway and home to the Miami Seaquarium. The Miami Seaquarium houses marine mammals, various fish, sharks, sea turtles, birds, reptiles and manatees. Local boaters are attracted to the public boat ramps off the causeway. You pass Virginia Key to gain entrance to Key Biscayne riding alonside the majestic Biscayne Bay tranquil waters.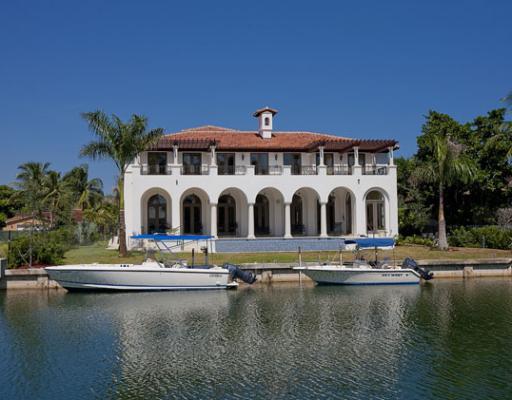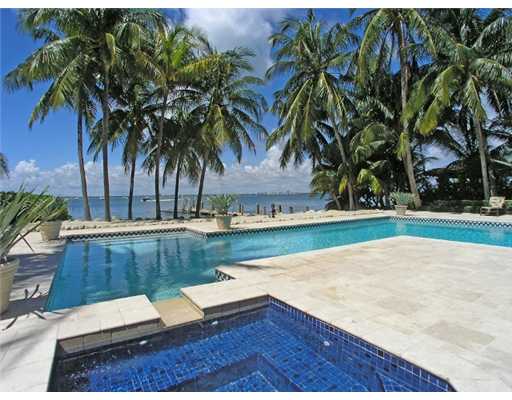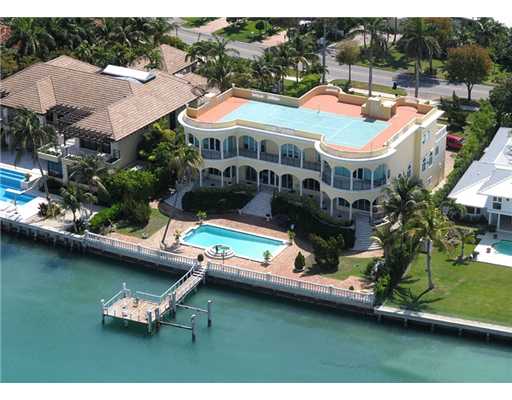 Key Biscayne Luxuy Condo Gallery
GB Resort Condo (Ritz Carlton)
Ocean Club
Ocean Tower One
Ocean Tower Two
Key Biscayne Luxury Homes Gallery