Miami Beach Luxury Island Real Estate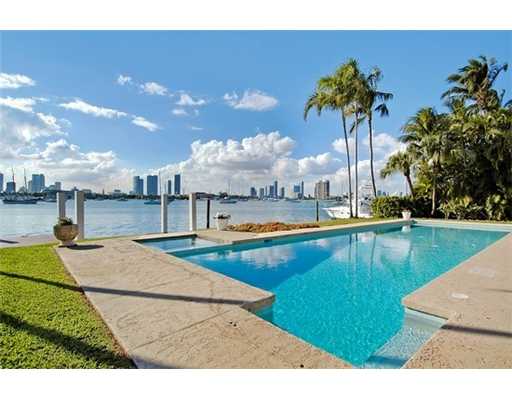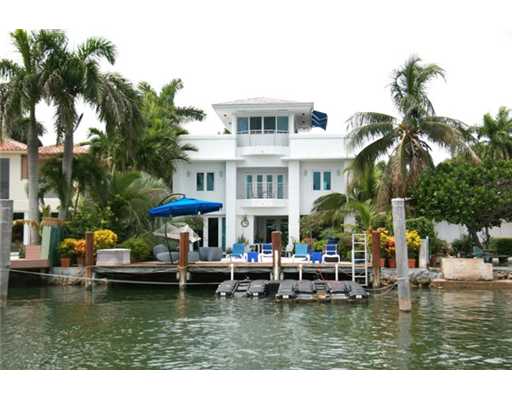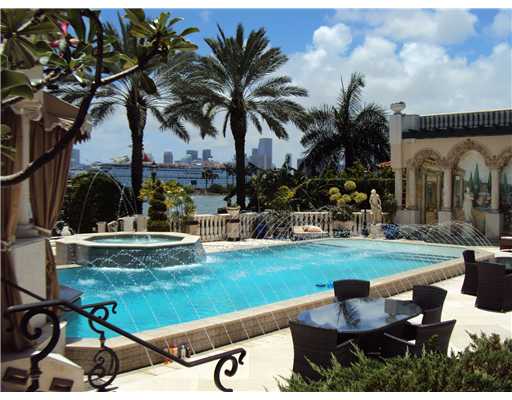 Palm Island Miami Beach Luxury Real Estate spectacular location in an ultimate prestigious guard gated neighborhood in the city of Miami Beach, Florida. These multi-million dollar homes having exceptional city and bay views! Spectacular luxury waterfront homes bordering Biscayne Bay with pristine yachts is your discovery as the standard feature in this community. One proceeds onto Palm Island by bridge from Mac Arthur Causeway passing around the sparkling water fountain and circular drive passage filled with canary date nut palms and guard gated entryway, you pass by a covered children's playground full of swing sets, slides and see-saws. The atmosphere of luxury is a sense of history, as many of the incredible estates from the early 1930's were restored to their full glory in the last 10 years. Full advantage is taken of the exceptional bay views from these hidden gems. Palm Island Real Estate is for those in the multi-million dollar category looking for privacy, relaxation, splendor, boating and great night life with Miami Beach, South Beach and Downtown Miami around the corner.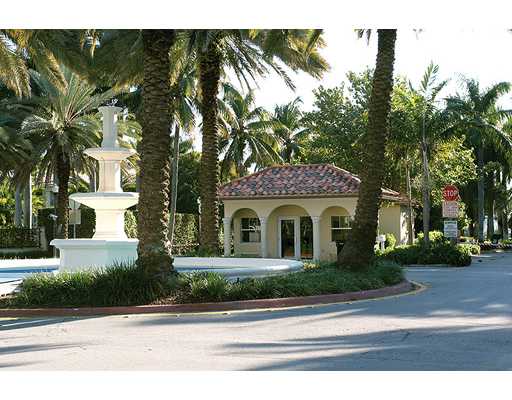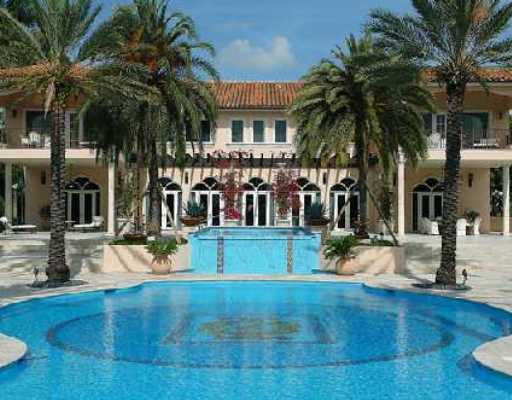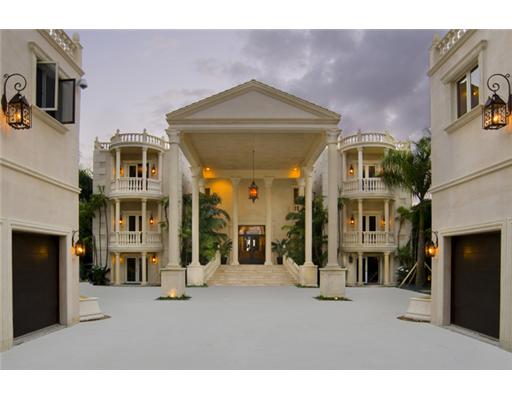 Hibiscus Island Luxury Miami Beach Real Estate is an exclusive multimillion-dollar neighborhood of waterfront homes. Hibiscus Island is a world-renown tropical oasis inside a guard gated neighborhood built on an amazing man-made island. Hibiscus Island is located off of Mac Arthur Causeway touching Biscayne Bay, in the city of Miami Beach, Florida, and is situated just north of Palm Island Real Estate. European buyers are very attracted to living at this Miami Beach neighborhood as Miami Beach has becomes an international destination.This is an exclusive neighborhood where these palatial estates and waterfront mansions have become home to many celebrities and high net-worth individuals. The island is accessible via the MacArthur Causeway through the Palm Island entranceway. The enchanting views of this unparalled city amongst the path of Biscayne Bay's glimmering waterways is breathtaking! The location is a dream come true!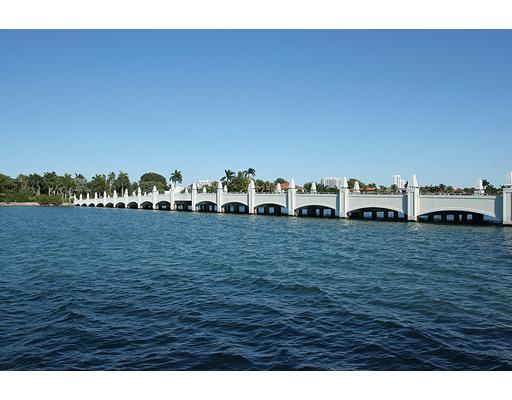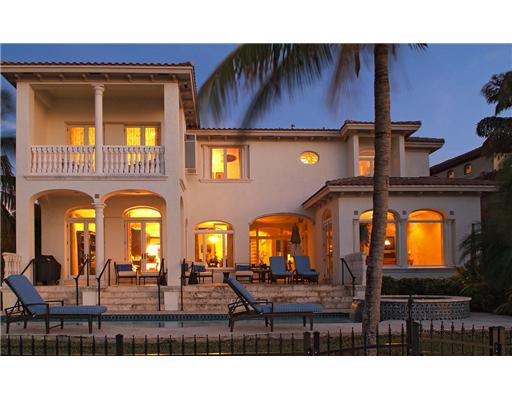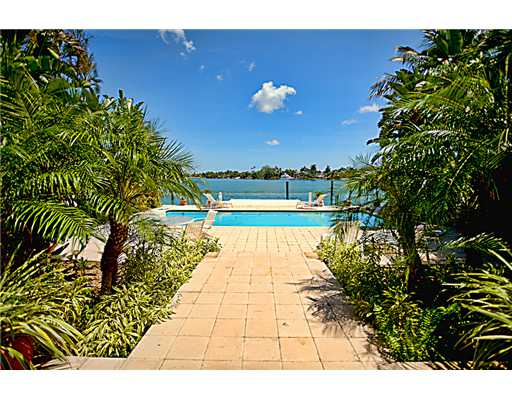 Star Island Luxury Miami Beach Real Estate- When only the extraordinary will do....This one of a kind grandeur oval shaped man man island, priced in the millions, holding 35 truly prominant elite residential properties for the affluent lifestyle is situated off of Mac Arthur Causeway. Star Island Real Estate within Miami Beach, Florida is a guard gated island and has become home to the rich and famous, having the most high-profile music, sports and entertainment figures living here. Star Island is one of the most prized real estate areas in South Florida positioned along Biscayne Bay with an acre or larger lot. Star Island is not only coveted for its supreme, unspoiled waterfront location and limited amount of residents, but also for its extreme privacy. Star Island has the best of both worlds in this vibrant city being east of Downtown Miami, Brickell and Coconut Grove and west of South Beach.
Star Island Luxury Miami Beach Real Estate Miami Florida's Star Island is one of the most prized real estate islands in South Florida. It is an island known for its celebrity residents living on this floating jewel. Names such as New York Yankees star Alex Rodriguez, singer Gloria Estefan and her husband Emilio Estafan, television star Rosie O' Donnell, super model Naomi Campbell and her billionaire boyfriend, Vladislav Doronin, rapper and singer Sean "P Diddy" Combs, singer Julio Inglesias, singer Lenny Kravitz, actors Will and Jada Smith, billionaire Phillip Frost and his wife. Mr. Frost was the chairman of a large drug company, Ivax. have taken a liking to this island situated off of Mac Arthur Causeway with South Beach on the east end and Downtown Miami and Brickell Avenue to the west.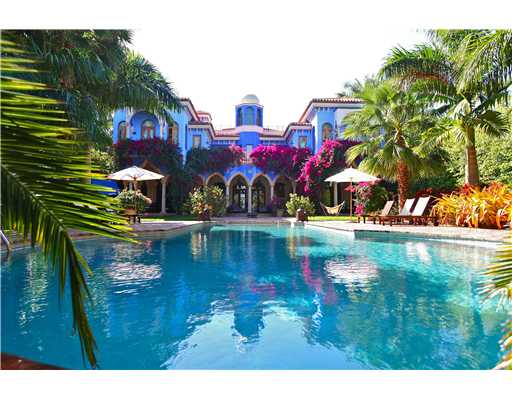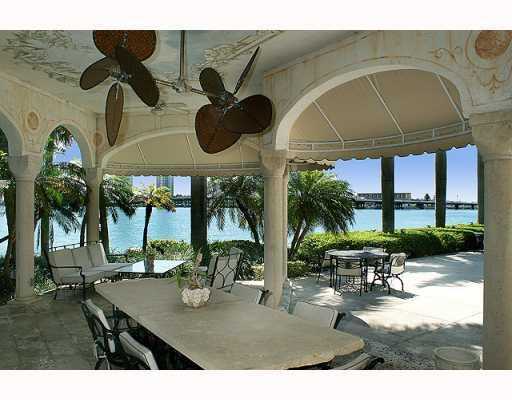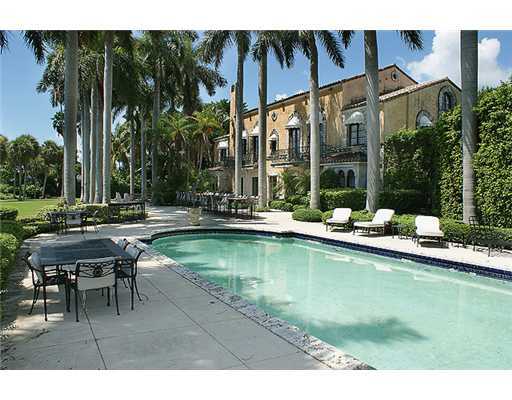 Miami Beach Island Luxury Homes Gallery
Hibiscus Island
Palm Island
Star Island