Chapel Trail Pembroke Pines Homes For Sale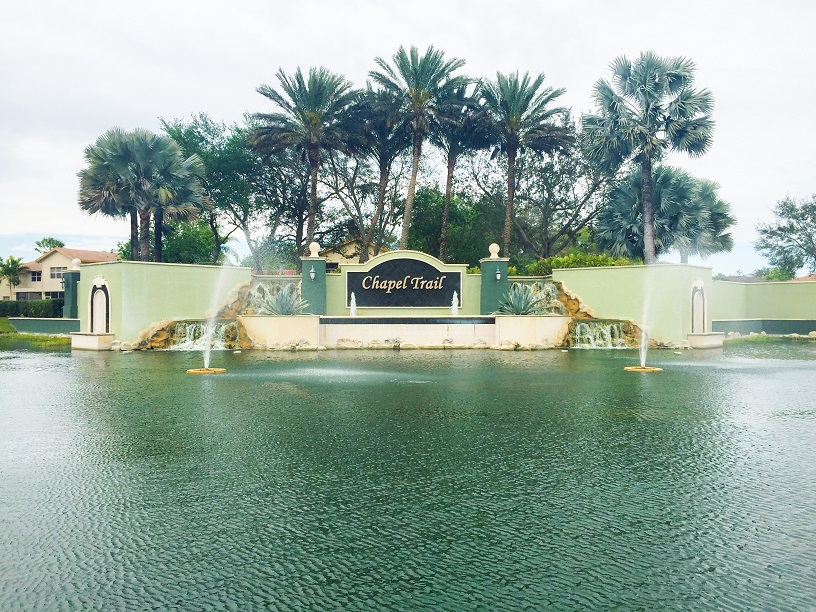 Chapel Trail is located west of I-75 off of Pines Boulevard from NW 184 Avenue going west to NW 200 Street toward highway 27. Chapel Trail is comprised of 3,637 residences inside 17 subdivisions; Chapel Cove, Chapel Lake Estates, Chapel Oaks, Chapel Point, Chapel Trail Estates, Dimensions, Dimensions North, Hidden Lake, Kensington, Kensington Park, Malibu Bay, Pasendena Estates l, Pasadena Estates Phase II, Pasadena Estates Phase lll, Preserve Estates, Profiles, Tapestry, The Preserve. This community was built in the early1980's to1990's.
There are over 100 acres of beautiful landscape throughout the community. In addition, just North of the community is a 450-acre federally protected wetlands set aside as part of the overall development. The City of Pembroke Pines oversees this 450-acre passive park that was established in the 1990's. The wetlands have become home to approximately 120 species of birds, deer, marsh rabbits, alligators, snakes, turtles, large-mouth bass, and insects. This nature preserve includes a 1,650 foot long boardwalk and a pavilion for observation.